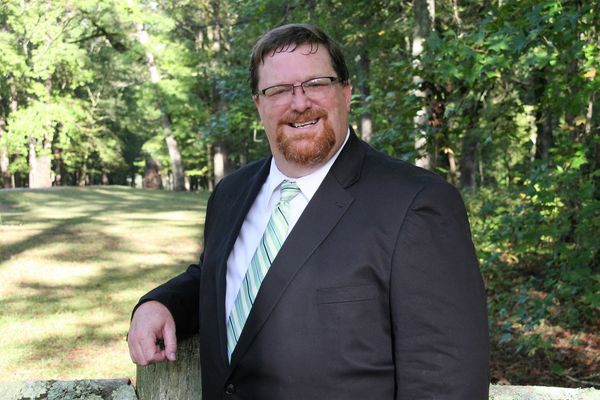 Chris Jenkins, his beautiful wife Anita (who sings the high tenor part with Joyful Noise) and their two children live in Ackerman, Mississippi. Chris has been singing most of his life, both as a soloist and with groups from grade school through college, up to his current association as lead singer for Joyful Noise Quartet. He has been with the group since its inception. 
"I've always loved the four part harmony of good old fashioned quartet singing. I got hooked on the sound while a member of Kathy King's Ackerman High School Quartet in the mid 80's. Some of my fondest memories of that time were of the barbershop classics we learned to perform. As I got older, I came to love the classic sound of Southern Gospel Quartet singing." 
Chris and his family are members of Chester Baptist Church. When he's not singing, Chris is employed as a claims adjuster for an insurance company in Starkville, Mississippi.